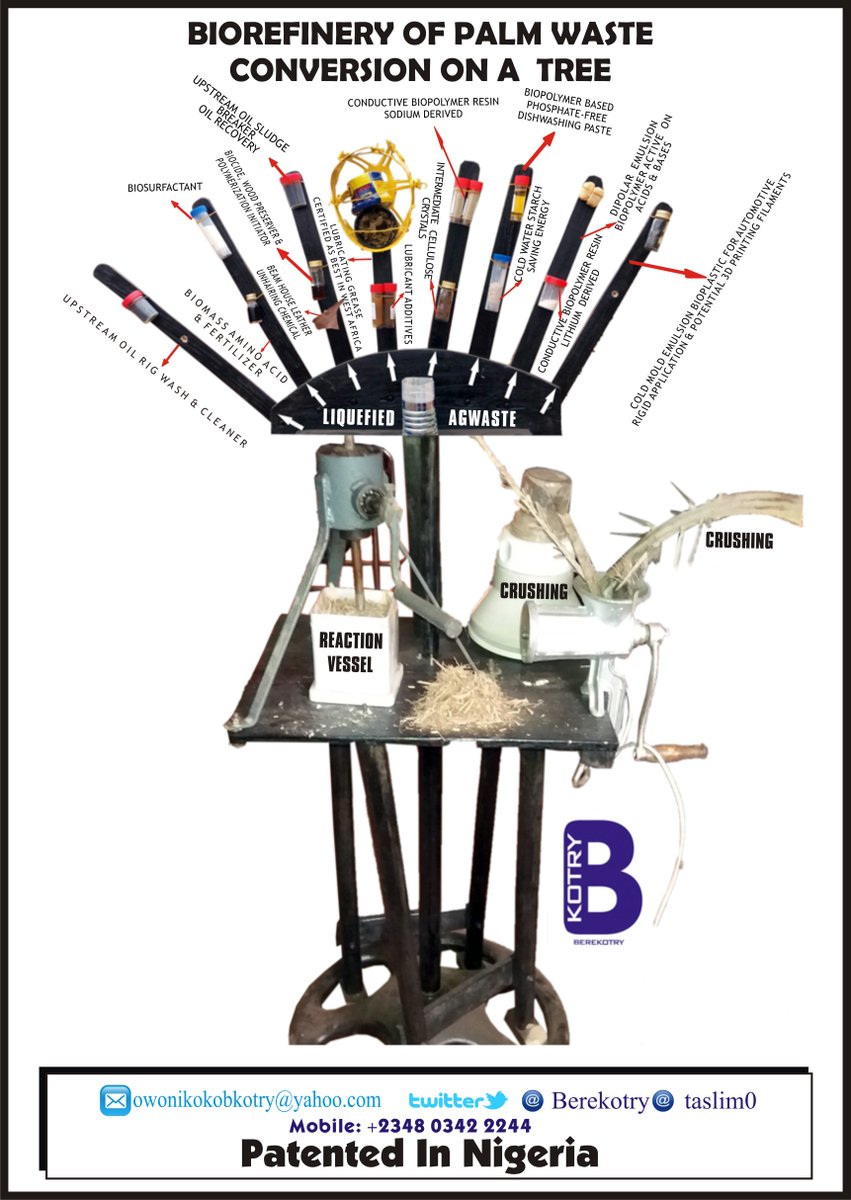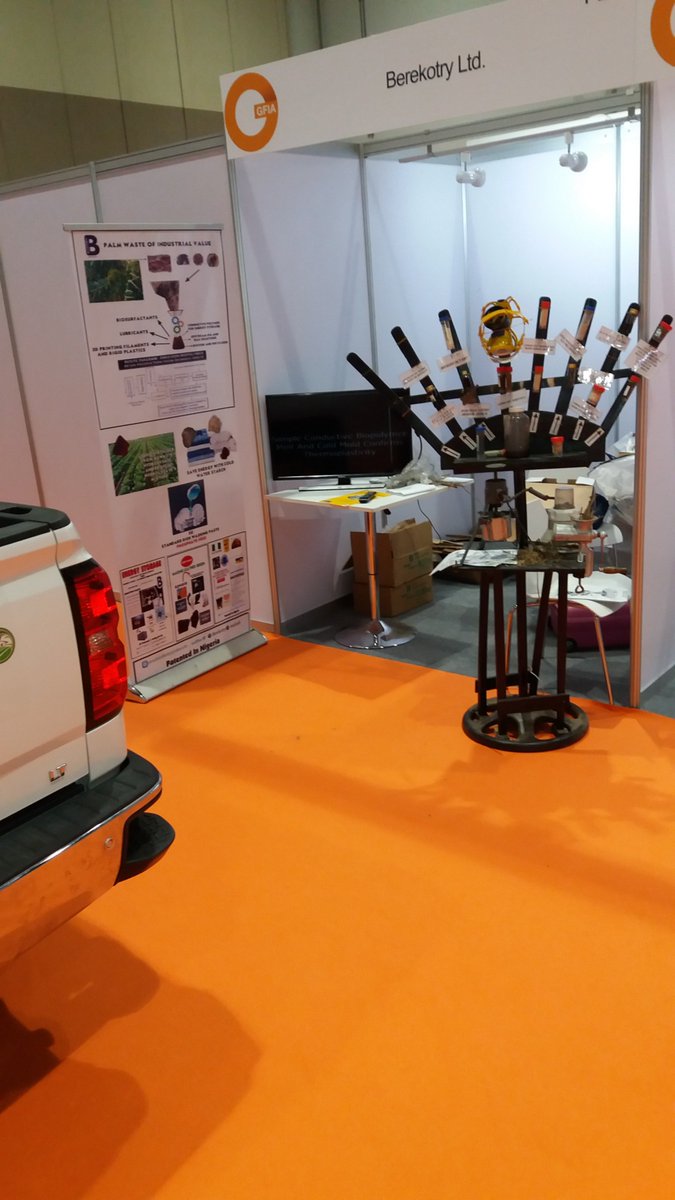 DUSTY ROAD SUPPRESSANT PROJECT WITH INSTITUTIONAL SUPPORT FROM FEDERAL AGENCY
 Berekotry Ltd |
Nigeria
2016
REASONS BEHIND WORLD-CLASS APPROVED RATING, PRODUCTS & CURRENT TRACTION FOR GLOBAL ATTENTION :
Pioneering Environmental Friendly Cleaning  Products for Laundry & Dishwashing-PHOSPHATE-free
Auto-Lub-Grease Regulatory approved Highest 244Deg C Dropping Point Temp 1st in West AFRICA @ 80% local Content.      
 
See more        
 Upstream Oil & Gas Sludge Cleaner Works in Minutes 1st in Africa :  Regulatory Approval by Department Of Petroleum Resources DPR, 2013 -Nigeria  See Demo Video
Fastest & safest Odor Free Leather processing Product With Robust Secondary Leather waste application As Phosphate-free Chellating Agent in Environmental friendly Detergent Formulations – 1st in Africa & Global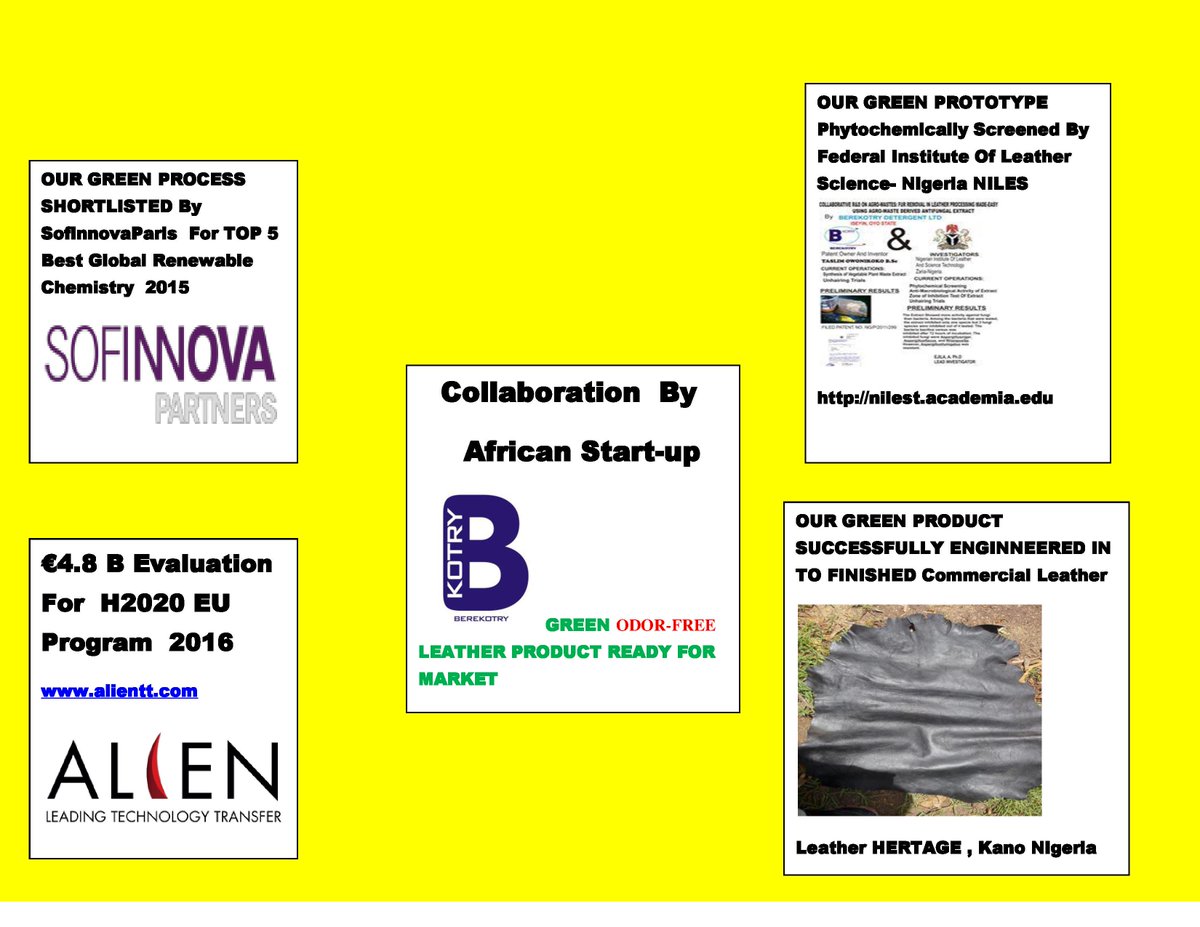 OUR PHOSPHATE-FREE DETERGENT PRODUCTS IN ACTION
B-kotry  LIQUID Wash
Watch the liquid wash  domiciled in Nigeria in action. Phosphate-free
See more of us
B-kotry  POWDER Wash
Watch the powder wash  domiciled in Nigeria in action. Phosphate-free
See more of us
Bioplastics Applicable in 3-D Printing : 1st in Africa 

   
See How we do it  on youtube 
See Demo Video
 https://www.youtube.com/watch?v=wL7HfPmW-jk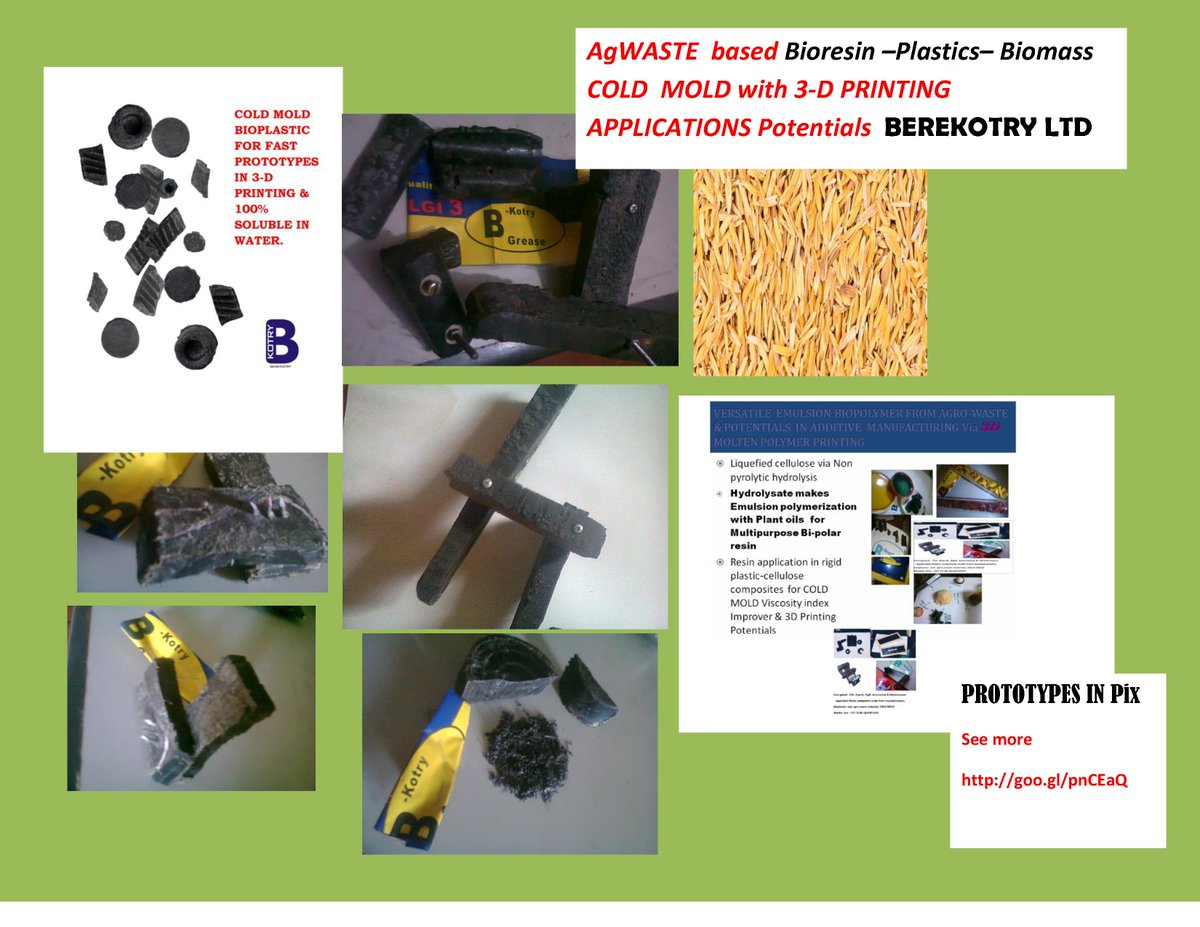 When patented , regulated & world-class innovation is being delivered in droves  by a self-funded , self promoted Chemical Engineer of 20years with market potentials running in to  several billions in local currency or  globally denominated US$ Dollars worth of Industrial products , The advanced world may want to learn more about this aberration coming from unexpected location- AFRICA!
TARGET
Upstream Oil operators, carbon black  Biobased chemical, 3DPrinting  Materials. Composite  Materials, Crude oil Tank cleaners, Biopolymer,  Leather Processors Biocide Companies,
TRACTION
The Patented  and Nigeria regulatory approved Our Most advanced Carbonized Oil spill Cleaner is fast and effective with secondary post cleaning value as the oil recovered after adsorption from water surfaces are fractionally distilled from the Carbonized adsorbent and the heavy fraction goes in to the refinery bottom (1-year old Carbon  Biomass is added to Fossil Carbon of 400m years)  . Effective in all water bodies viz: brackish water, salty water and fresh waters
 Bio-Assay Screening reduce crude oil toxicity by 200% in just 10 minutes after application against 5200% toxicity increase recorded from using dispersants.
CUSTOMERS
We have secured serial buyers from Industrial manufacturing company who are involved in the heavy operations like Industrial and food grade CASSAVA processing as suppliers to Blue chips   in Nigeria also patronize our direct buyers based on novel Lubricant Grease with Highest Dropping Point  in the last 36months with INVOICE copies as evidence ) outperforming all imported brands based on Temperature resilience  in West Africa.
PROMOTER'S DESK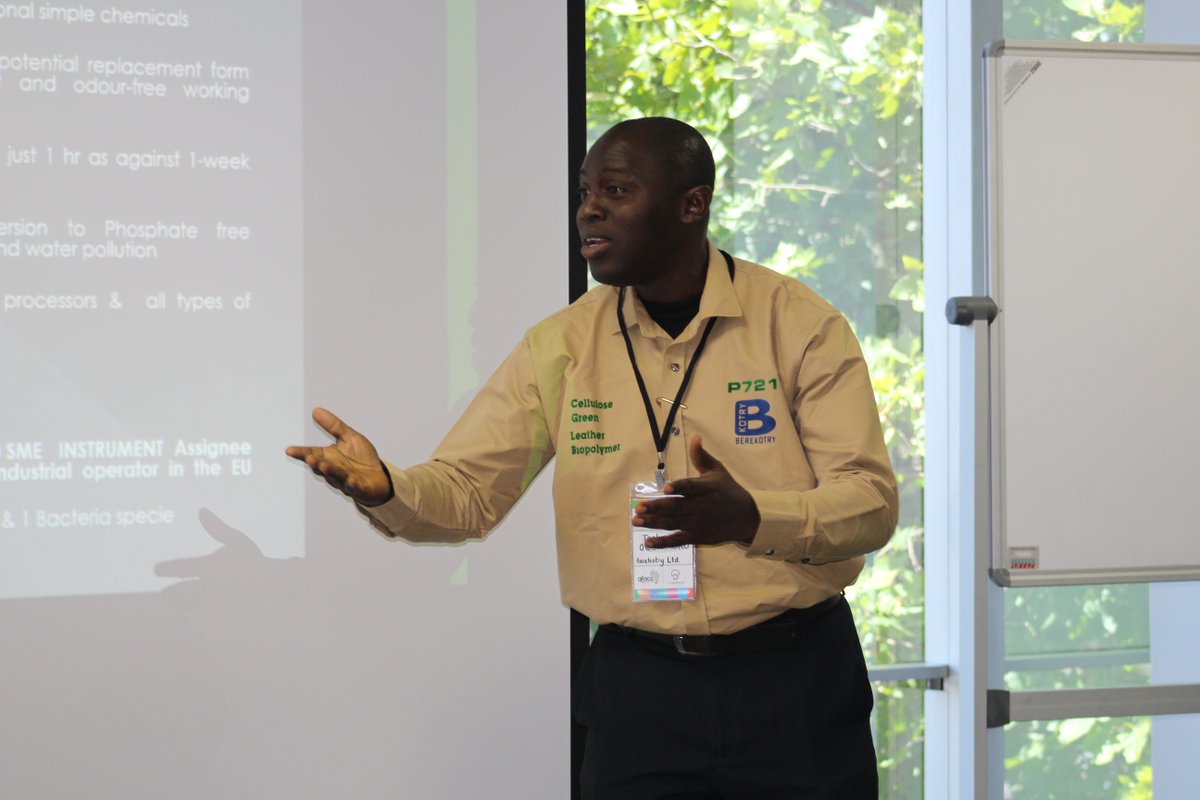 &
See our Montage Video
Contact :
Taslim Owonikoko
7-Patent Credit & Best UNDP iNNOVATION Awardee
Member General Electric USA Ecomagination Top GE100 Awardee
Patent Owner /Promoter
Berekotry Ltd
Iseyin202001
Oyo State
Nigeria
Email : owonikokobkotry@yahoo.com
Mobile : +234-8034-222-448
Save
Save